People often ask us: "How do I request this specific address for my defendant's service?" or "How do I pass along these notes to the process server about the defendant's life?"
This article will help show you how to do that using Dispute's platform.
Prerequisites:
Purchased Defendant's Service ($149 or $99) through Dispute.
Instructions:
Step 1:
Login to the Dispute platform at Getdispute.com and access your "Active Cases" screen. Click "View" on the case where you'd like to add something to your defendant's service.

Image caption
Step 2:
Scroll down on the case management screen and click the red "Start" button on the Defendant Service.
Note - the address shown in grey is where the service is queued to occur.

Image caption
Step 3:
Confirm the address where you would like the process server to make up to 4 attempts to serve the defending party the small claims paperwork. Add any additional notes you would like to pass to the process server - appearance, what to expect at the address, phone number - anything you think could help to serve your case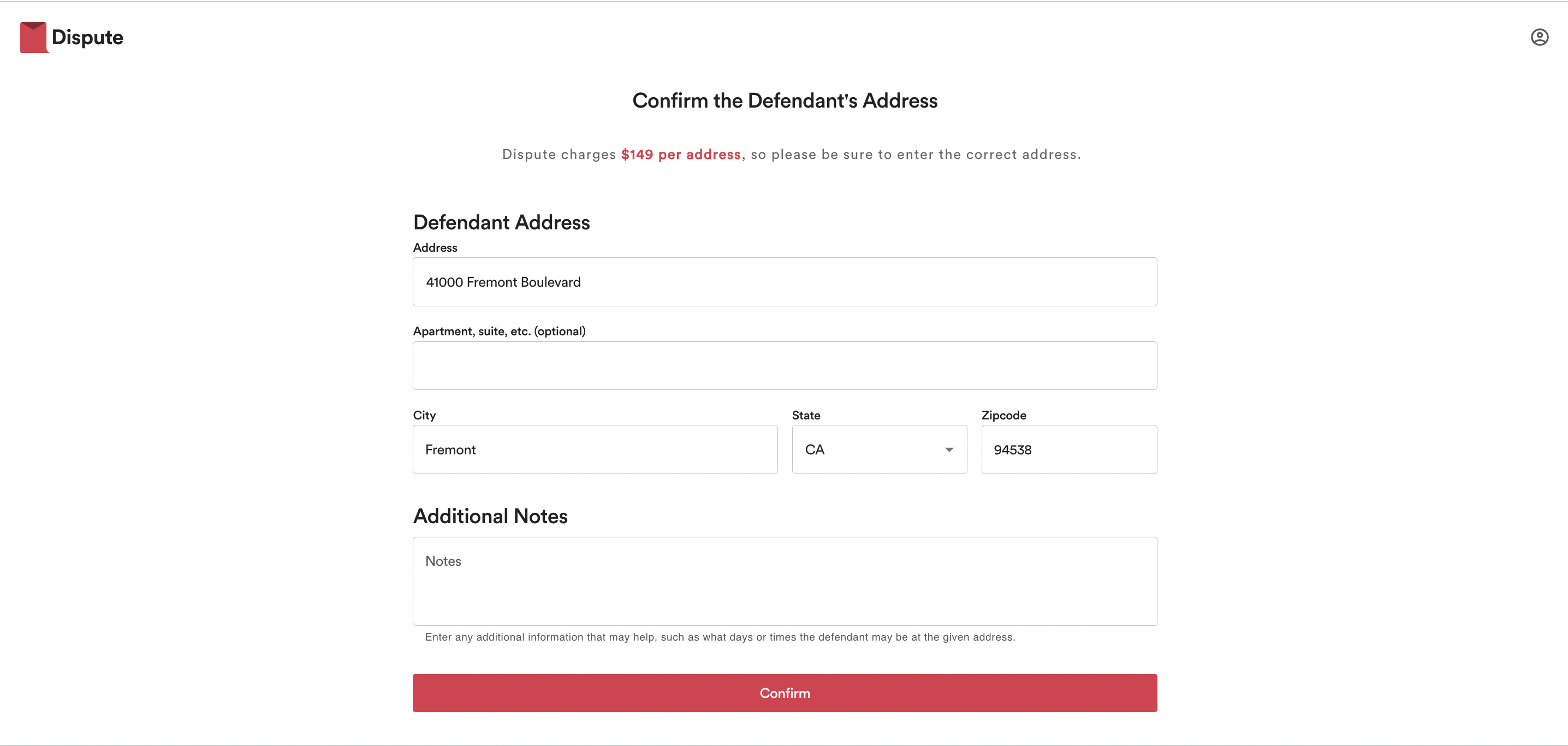 Image caption
Step 4:
Confirm the information provided by clicking "Submit" or head back to change it.
Image caption
Step 5:
Your defendant's service submission has been received. We'll reach out via email when we have an update from the process server. We will upload your completed service affidavit to the dashboard when it is complete. Click "Finish" when you are ready to head back to your homepage.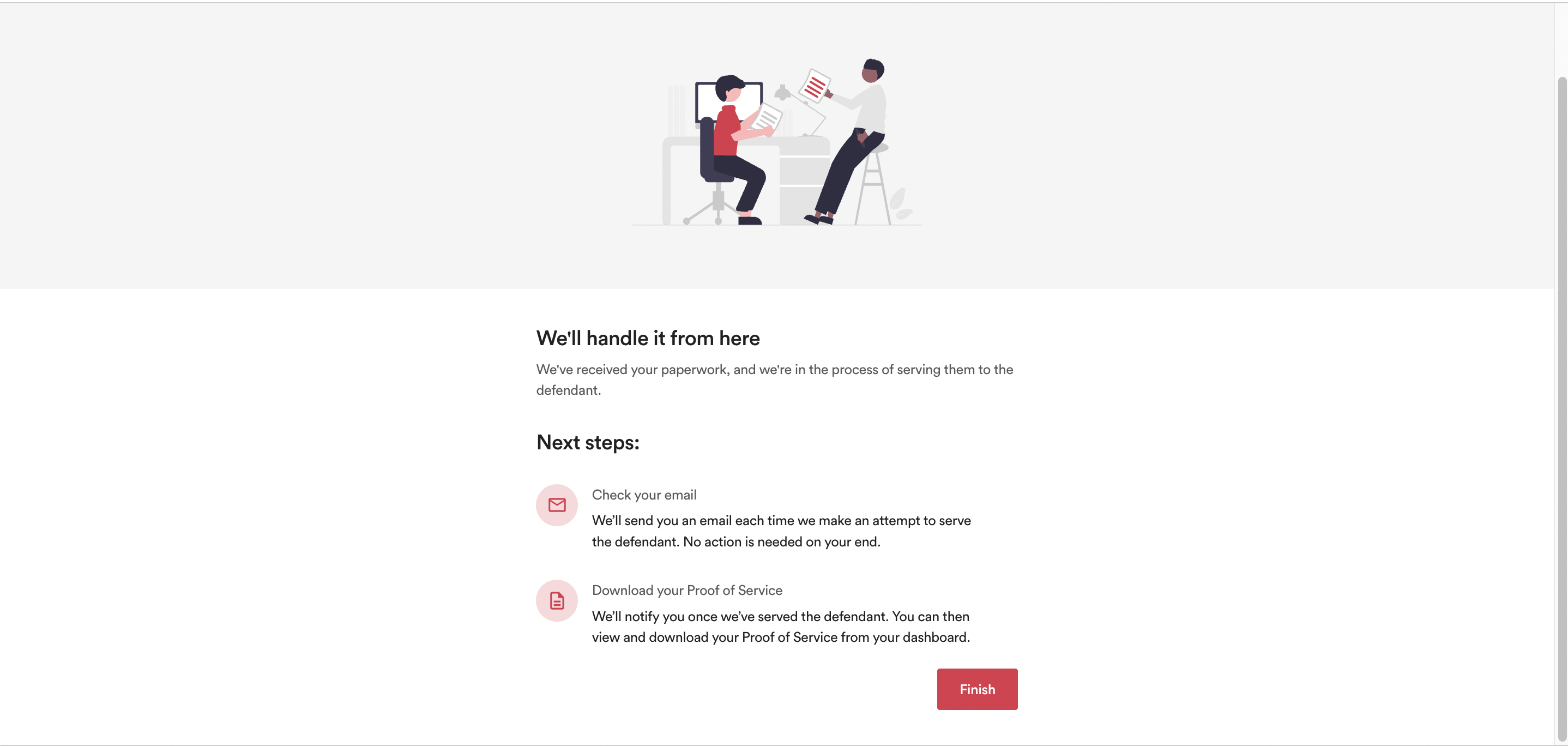 Image caption
If you have any additional questions, please contact us.