This article will explain how to edit a demand letter generated by the Dispute software. You can use the Dispute software to update the rendered but not sent letter.
Prerequisites:
Purchased and generated Basic Demand Letter or Custom Demand Letter.
Instructions:
Step 1:
Login to your account via getdispute.com and access the "Active Case Screen." Choose the case where you purchased the letter generation service:

Dispute's "active case" screen
Step 2:
Click the red "Review" button to pull up the previously generated demand letter.

Review your demand letter
Step 3:
Click on the button that says "Edit Document."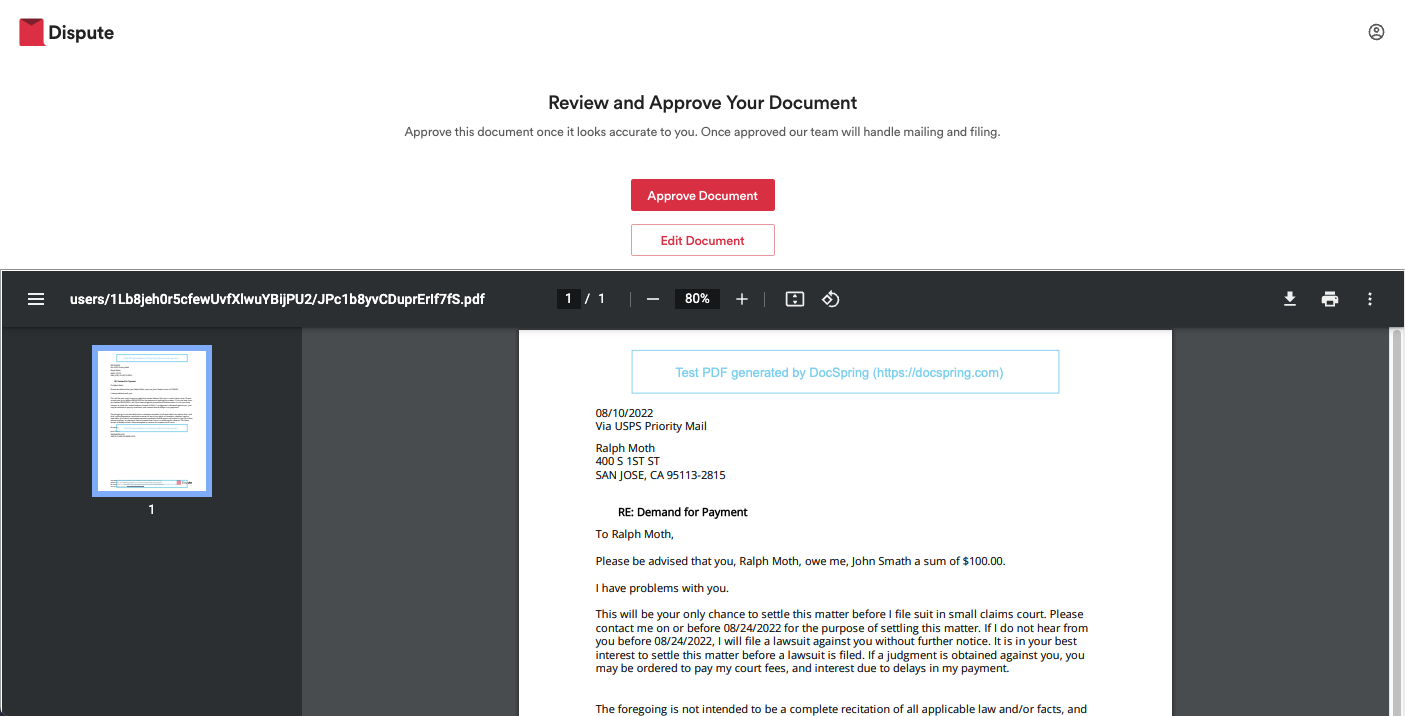 Edit your demand letter
Step 4:
Update any section of your letter by clicking on the grey pencil button pictured below. You can also update the case summary in the text box at the bottom of the page.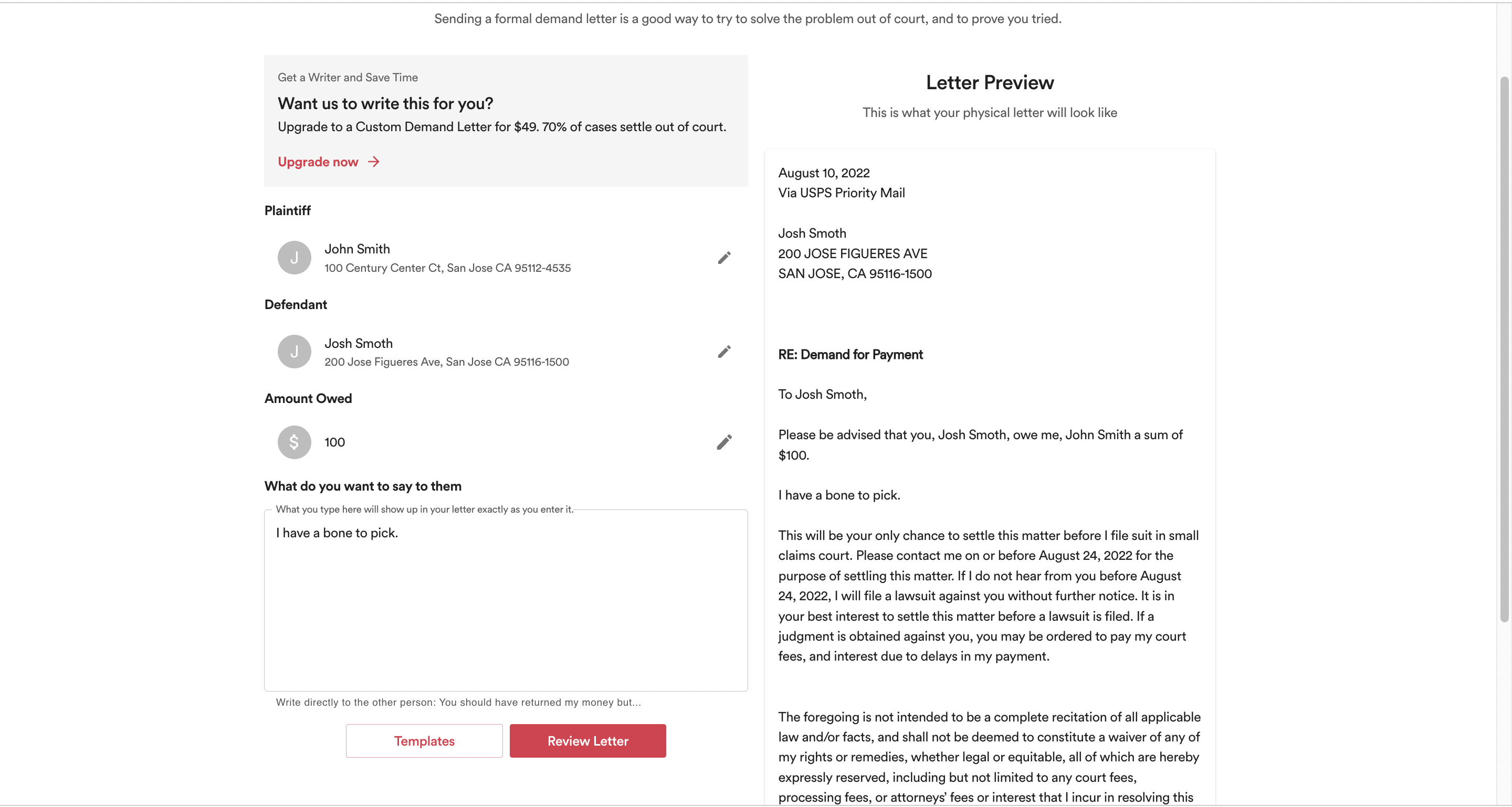 Edit your demand letter
Step 5:
Decide if you want to enable the defendant to pay you online through Dispute's platform.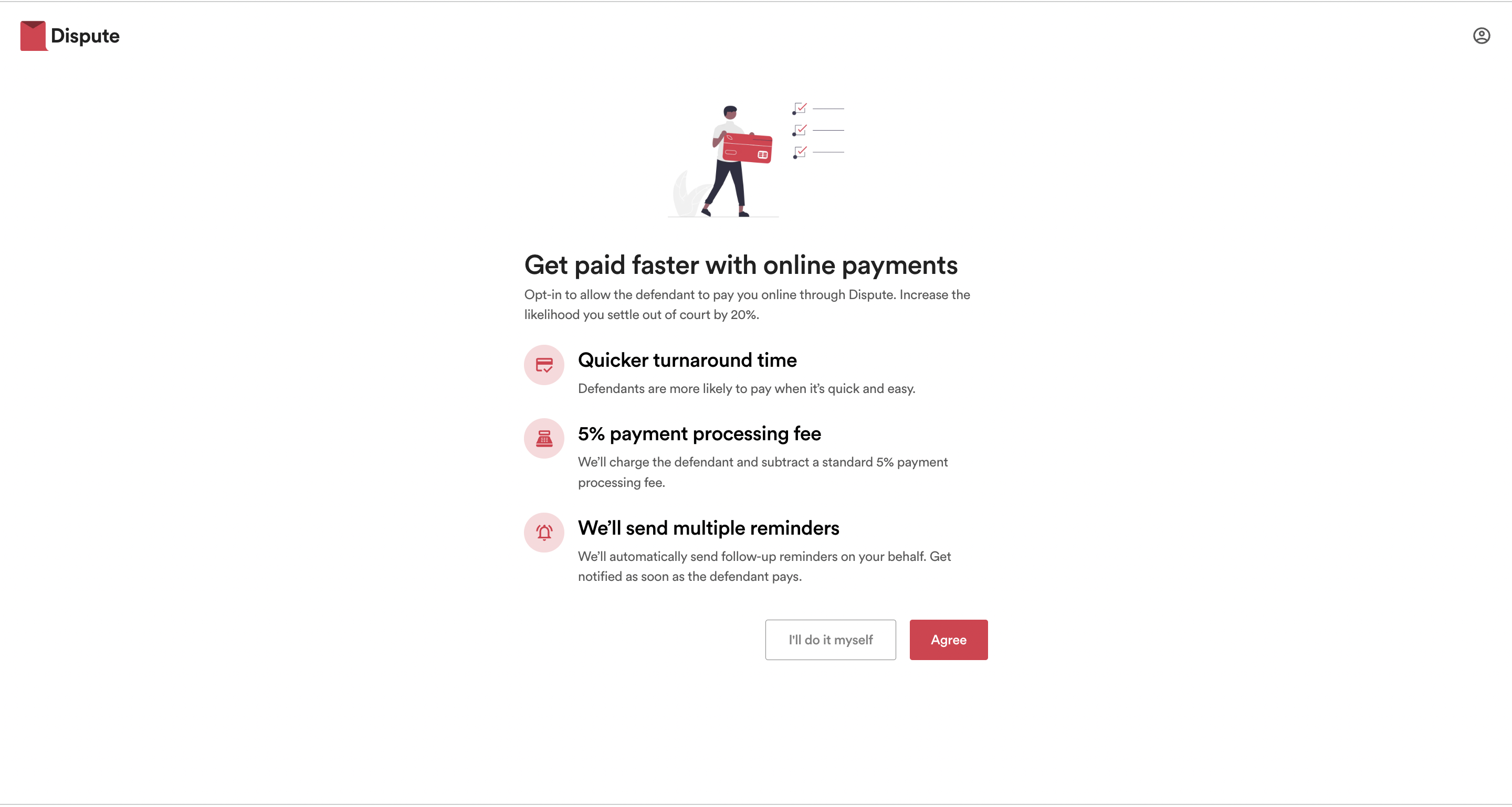 Select your repayment method
Step 6:
Submit the newly generated letter for sending by clicking the "Approve Document." Click "Edit Document" if you want to make additional changes.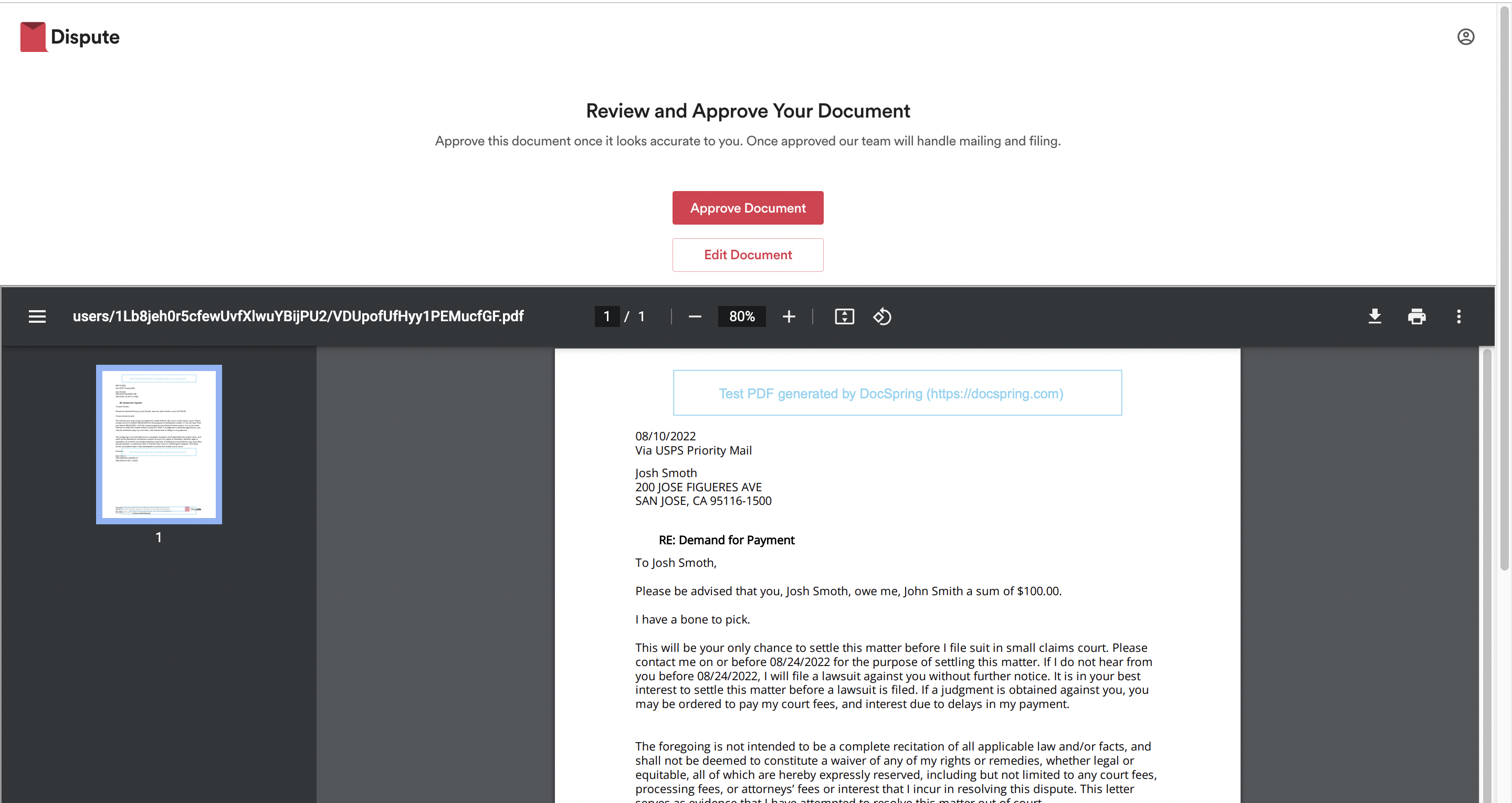 Approve your demand letter
If you have any additional questions, please contact us.